Anyone know of any good companies I want something around the 20' by 10' bigger if its availible
---
spike wrote:Anyone know of any good companies I want something around the 20' by 10' bigger if its availible
didn't someone on here just buy a massive shed? sorry can't remember who, have you tried searching for it?
---
---
i bought a 28 foot by 12 foot from the local prison!. they build sheds kennels fence panels etc as an occupation for the inmates. build quality is top class, much better than the average b+q type shed. its very secure and well designed, and fairly easy to put up. but the build quality means that whilst its not the cheapest shed available it will last for a long long time. where in the uk are you?
pm me if you want details.
http://www.classicbikeforum.co.uk/viewt ... ?f=4&t=163
" target="_blank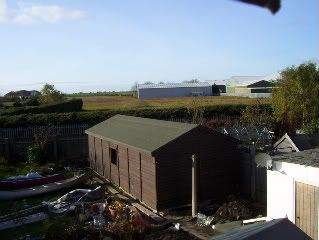 ---