Well made some progress since my last post.
While the bike was in this state I thought I would try and see if the bike would start which I thought wouldn't be much of a problem as the bike was running when I bought it. Well I was wrong! Took me a couple of days to get it running again.
I filled the carbs with petrol and spun the bike over but there was nothing it just wouldn't fire. I whipped the plugs out and spun it over with them out and there was no spark. Testing I found I had 12v at the coils but it wouldn't spark so the next thing was the cdi ignition box thing. The manual said take the cdi for testing or replace the box. Looking on ebay the cdi's that breakers were selling were all about £100 so i didn't fancy punting that sort of money at a second hand box.I started looking closely at the cdi and the wiring loom I realised the connections were quite dirty and after talking to a few people they told me the ignition trigger coil worked on very low voltages so I though i would spend some time cleaning the connections. Also after talking with my father in law who has an interest in electronics he had a look at the diagram of the cdi and worked out that if it was triggering the ignition coils it would also trigger the rev counter.
So I spent the next couple of evenings cleaning the connections refitting the wiring then spinning the bike over watching the rev counter and getting nothing.
Any way I kept persevering with contact cleaner and some old spade connectors pushing the in and out of the the connections on the loom. I was just going to pack in late one night and though I ll give it one last go and bloody thing fired! Took me really buy surprise!
Slowly but surely started getting the bike together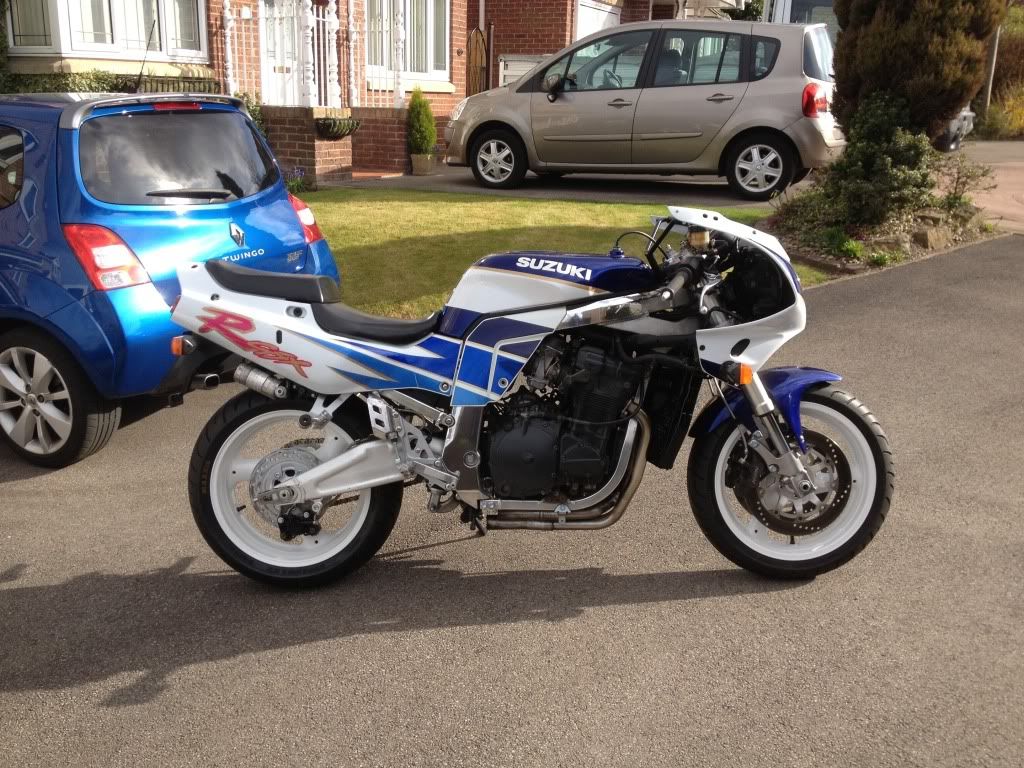 About a week ago I got the bike MOT'ed and taxed so Ive now done about 100 miles on it.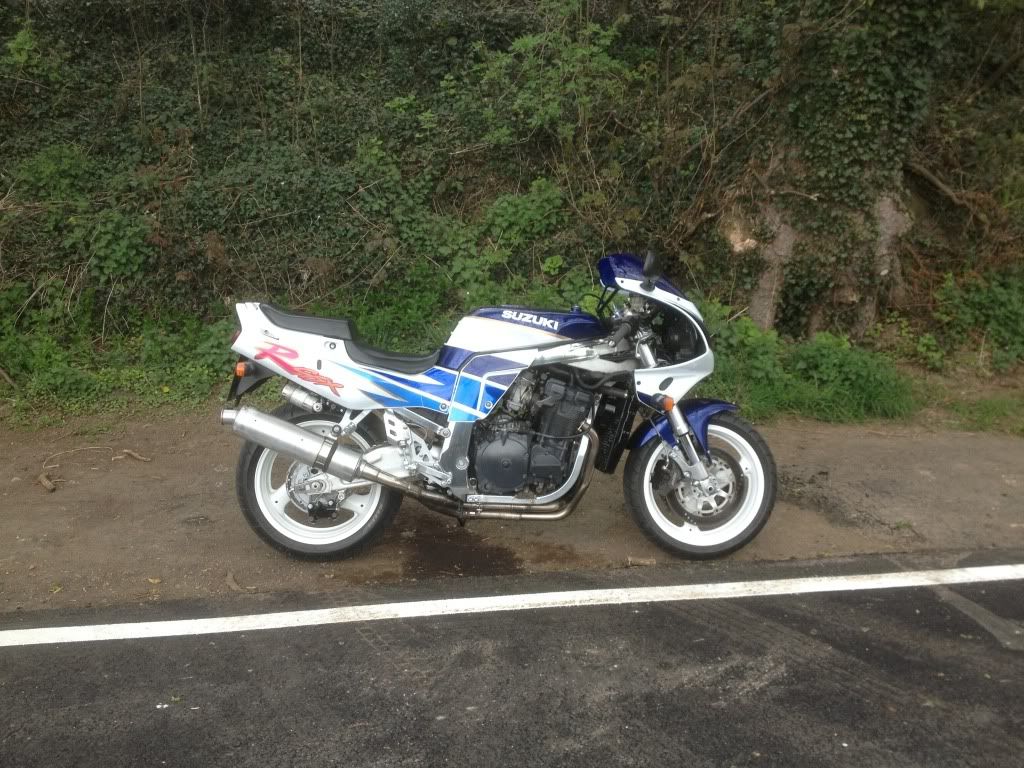 The Exhaust manifold came loose on my last ride out so I've got to tighten that back up and when Im happy the radiator not leaking Ill re fix the bottom fairings.