Wise Font Of All Bantam Knowledge
Posts: 2124
Joined: Wed Feb 18, 2009 1:10 am
Don't know if this will help at all but I played around with the picture
Do unto others before they do unto you. A wise man learns by other's mistakes a fool by his own
---
This is way too old for me to have any specialist knowledge but.......
Nortons c. 1925 -26 used a similar style timing case on the 16H and Model 19 etc.
Although the run of that exhaust pipe is different from anything else I know of - or could find on Google images.
Any better offers?
As far as I know only the Panther slopers (Model 100/ 120 etc.) had a forward extension of the sump, whereas that cylinder looks upright; and that bike has a timing chest type arrangement anyway.
So I don't think it is a big pussy.
Just being old doesn't make it a "Classic."

Aaaah! Nostalgia is not what it used to be!
---
I wonder how many other bikes of that era had such a large side mounted speedo up top ?
Well that's what it looks like to me
Strangely enough, the reg No. is the part number for a rear wheel bearing for a 1965 Rolls-Royce Silver Shadow. I stuck it in our parts system here at Bentley Motors for a laugh.
Thanks all for the help so far.
---
Got it.... It's a 1928 AJS K8 500 OHV single.
Thanks for everyones interest, it's also good fun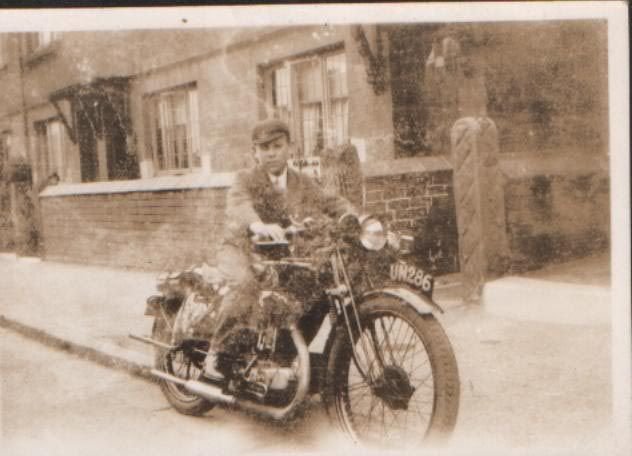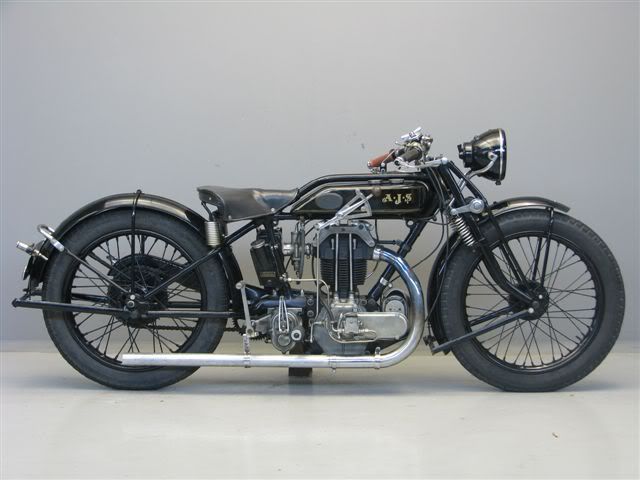 ---
The Mighty Gusset
Damn !
You just beat me to it !
I've been Googling away looking at all sorts of pre-war bikes and had just found that !
Well, I found this first, which told me I was on the right track: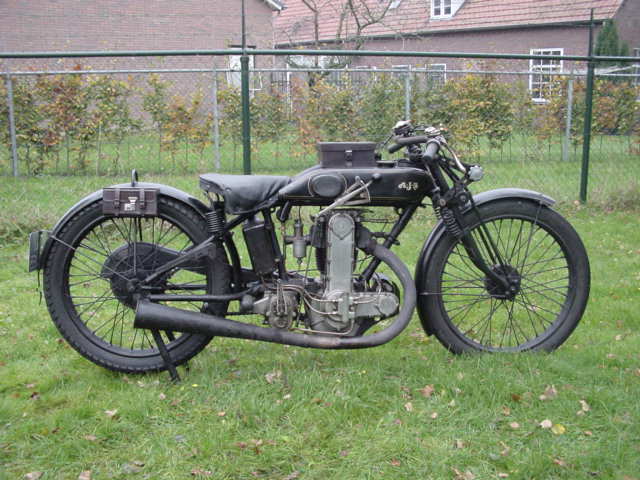 ---
I was going to suggest a big port, the mag drive cover isn't horizontal?
---
That is a very sexy looking flat tanker........I Love it
Airhead by choice
---
Posts: 514
Joined: Mon Feb 23, 2009 1:21 am
Looks like an AJS to me, mid to late twenties ohv. Upward tilted magneto chaincase is the clue. Tank looks a bit like a racer but hard to say.
Rick
---