Confession time: I'm not a 'bike man, although I do appreciate any form of old transport. However, my grandfather
was
a great motorcyclist, and there are quite a few photographs of his old machines in the family albums; some I can identify, some I can't.
For starters,can anyone identify CL 4610? These photos date from, I think, about 1921, so presumably the 'bike is probably pre Great War; any help in identification will be much appreciated.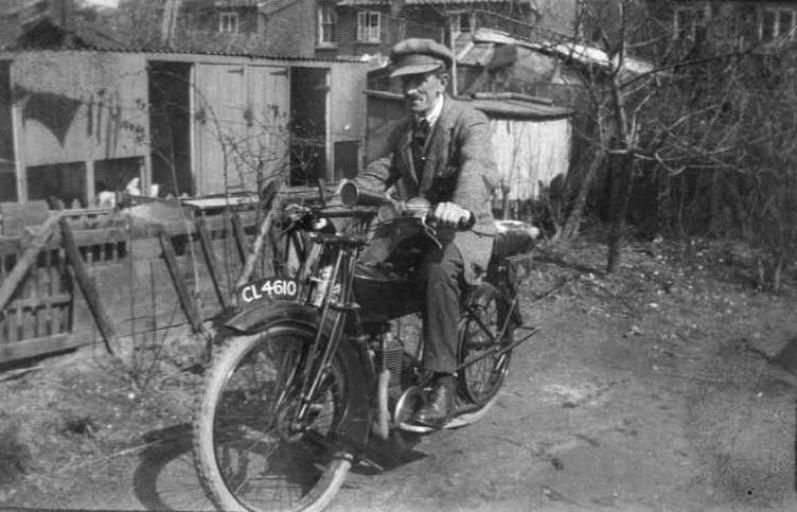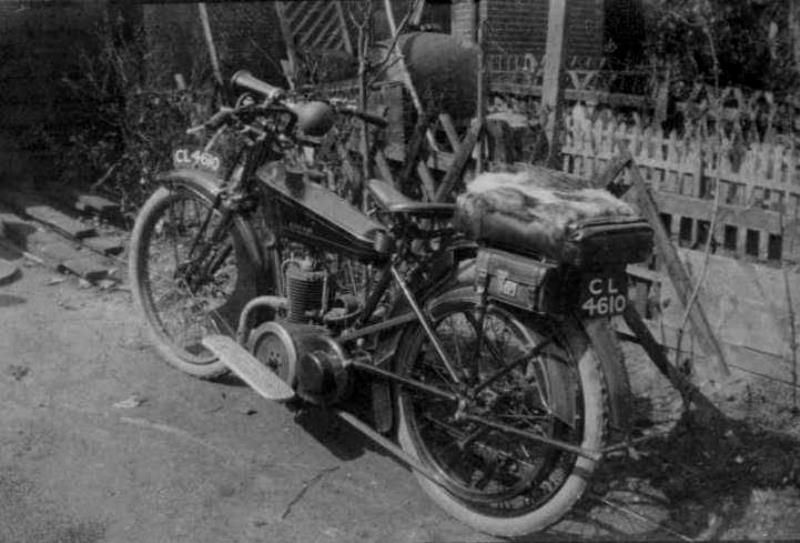 These two photos I can identify; the 'bike is an Alldays & Onions, and since the little girl is my mother, I can confidently date these pictures to the summer of 1917: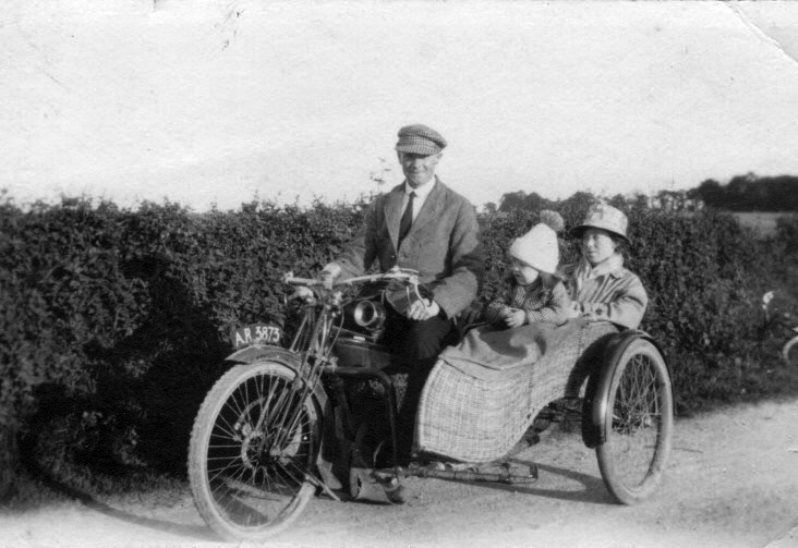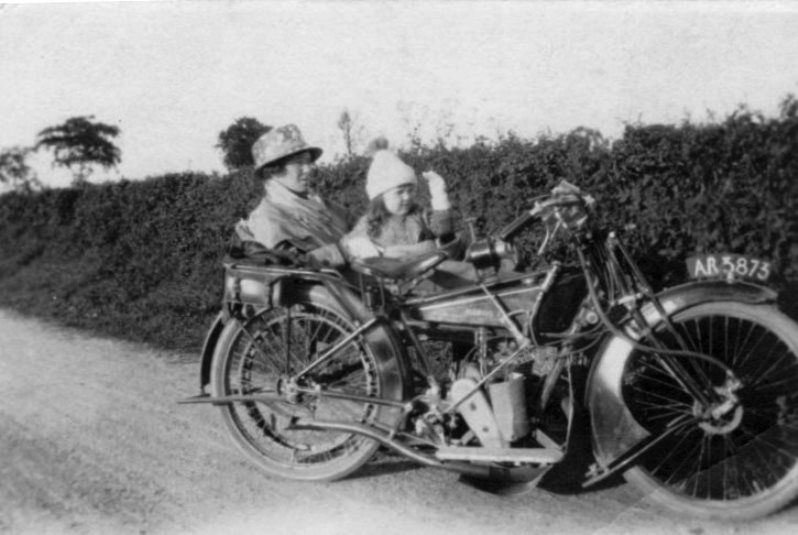 More to follow...